This is a running log of books I have read. I'm currently reading at least one book.
September, 2022
All We Can Save edited by Ayana Elizabeth Johnson & Katherine K. Wilkinson
Book Lovers by Emily Henry
The Last House on Needless Street by Catriona Ward
August, 2022
The Thirty-Six Dramatic Situations by Mike Figgis
July, 2022
Mao II, by Don DeLillo
June, 2022
The Left Hand of Darkness by Ursula K. Le Guin
May, 2022
Killing Commendatore by Haruki Murakami
Four Thousand Weeks by Oliver Burkeman
April, 2022
The Feminist Utopia Project, edited by Alexandra Brodsky
March 2022
February 2022
For Whom the Bell Tolls by Ernest Hemingway
January 2022
The Millionth Circle by Jean Shinoda Bolen, MD
December 2021
The Making of a Counterculture Chef by Alice Waters
Lexicon by Max Barry
Industrial Society and Its Future by Theodore John Kaczinski
The Cold Start Problem by Andrew Chen
November 2021
No Archive Will Restore You by Julietta Singh
Revisiting The Inner Work of Racial Justice by Rhonda V. Magee
Poison for Breakfast by Lemony Snicket
October 2021
Parable of the Talents by Octavia E. Butler (did not finish)
September 2021
What Technology Wants by Kevin Kelly
August 2021
Revisiting Click Here to Kill Everybody by Bruce Schneier
July 2021
The Good Ancestor by Roman Krznaric
Humankind by Rutger Bregman
June 2021
The Silence by Don DeLillo
Stephen Hawking: A Memoir of Friendship and Physics by Leonard Mlodinow
May 2021
The Book of Longings by Sue Monk Kidd
The New Wilderness by Diane Cook
April 2021
The Three Body Problem by Cixin Liu
The Ministry for the Future by Kim Stanley Robinson (did not finish)
March 2021
The First Men in the Moon by H.G. Wells
February 2021
The Memory Police by Yoko Ogawa
January 2021
Becoming by Michelle Obama
December 2020
The Bluest Eye by Toni Morrison
October 2020
Andrew's Brain by E.L. Doctorow
Capital Is Dead - Is This Something Worse? By McKenzie Wark
September 2020
Neuromancer by William Gibson
August 2020
How to Be an Anti-Racist by Dr. Ibram X. Kendi
July 2020
Infinite Detail by Tim Maughan
White Fragility by Robin DiAngelo
Babel-17 by Samuel R. Delany
June 2020
Meander , Spiral, Explode by Jane Alison
Severance by Ling Ma (did not finish)
Spying on Whales by Nick Pyenson
May 2020
You Say to Brick by Wendy Lesser
Shanti by Vikram Chandra
Following are books from Goodreads that I've imported into micro.blog.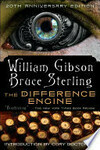 The Difference Engine
by William Gibson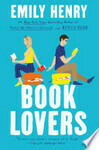 Book Lovers
by Emily Henry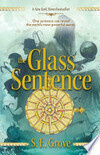 The Glass Sentence
by S. E. Grove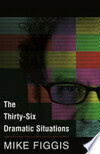 The Thirty-Six Dramatic Situations
by Mike Figgis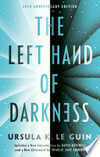 The Left Hand of Darkness
by Ursula K. Le Guin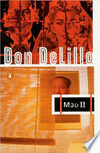 Mao II
by Don DeLillo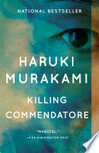 Killing Commendatore
by Haruki Murakami

The Feminist Utopia Project
by Alexandra Brodsky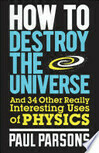 How to Destroy the Universe
by Paul Parsons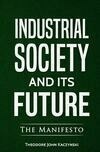 Industrial Society and Its Future
by Theodore John Kaczynski

The Good Ancestor: A Radical Prescription for Long-Term Thinking
by Roman Krznaric

The Silence
by Don DeLillo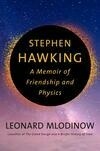 Stephen Hawking: A Memoir of Friendship and Physics
by Leonard Mlodinow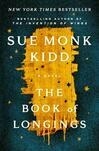 The Book of Longings: A Novel
by Sue Monk Kidd

The New Wilderness
by Diane Cook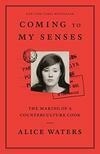 Coming to My Senses: The Making of a Counterculture Cook
by Alice Waters
Blue Angel: A Novel
by Francine Prose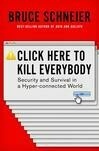 Click Here to Kill Everybody: Security and Survival in a Hyper-connected World
by Bruce Schneier
Parallel Universes: The Search for Other Worlds
by Fred Alan Wolf
The Soul of Leadership: Unlocking Your Potential for Greatness
by Deepak Chopra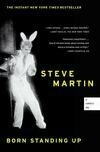 Born Standing Up: A Comic's Life
by Steve Martin
Invitation to a Beheading
by Vladimir Nabokov
The Great Railway Bazaar
by Paul Theroux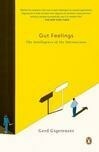 Gut Feelings: The Intelligence of the Unconscious
by Gerd Gigerenzer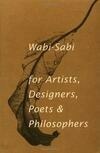 Wabi-Sabi: For Artists, Designers, Poets & Philosophers
by Leonard Koren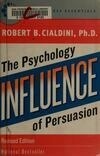 Influence: The Psychology of Persuasion
by Robert B. Cialdini

The Referral Engine: Teaching Your Business to Market Itself
by John Jantsch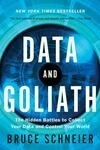 Data and Goliath: The Hidden Battles to Collect Your Data and Control Your World
by Bruce Schneier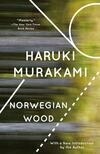 Norwegian Wood
by Haruki Murakami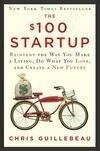 The $100 Startup: Reinvent the Way You Make a Living, Do What You Love, and Create a New Future
by Chris Guillebeau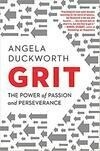 Grit
by Angela Duckworth

The Crowdfunding Revolution: How to Raise Venture Capital Using Social Media
by Kevin Lawton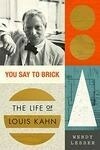 You Say to Brick: The Life of Louis Kahn
by Wendy Lesser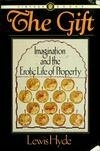 The Gift
by Lewis Hyde
Steve Jobs
by Walter Isaacson
Escape from the Ivory Tower: A Guide to Making Your Science Matter
by Nancy Baron
A Life Worth Breathing: A Yoga Master's Handbook of Strength, Grace, and Healing
by Max Strom
The Story of Timmy Sprite
by Wharton Biddle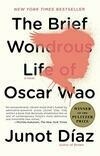 The Brief Wondrous Life of Oscar Wao
by Junot Díaz
Program or Be Programmed: Ten Commands for a Digital Age
by Douglas Rushkoff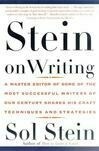 Stein on Writing: A Master Editor of Some of the Most Successful Writers of Our Century Shares His Craft Techniques and Strategies
by Sol Stein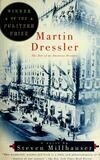 Martin Dressler: The Tale of an American Dreamer
by Steven Millhauser
Zero K
by Don DeLillo

Telegraph Avenue
by Michael Chabon
How to Grow a Novel: The Most Common Mistakes Writers Make and How to Overcome Them
by Sol Stein
Cooked: A Natural History of Transformation
by Michael Pollan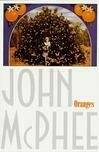 Oranges
by John McPhee

The Great International Paper Airplane Book
by Jerry Mander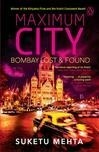 Maximum City
by Suketu Mehta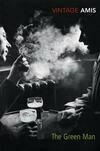 The Green Man
by Kingsley Amis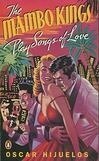 The Mambo Kings Play Songs of Love
by Oscar Hijuelos
Reading Like a Writer: A Guide for People Who Love Books and for Those Who Want to Write Them
by Francine Prose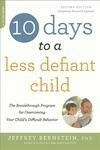 10 Days to a Less Defiant Child: The Breakthrough Program for Overcoming Your Child's Difficult Behavior
by Jeffrey Bernstein
McSweeney's #54: The End of Trust
by Dave Eggers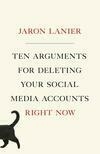 Ten Arguments for Deleting Your Social Media Accounts Right Now
by Jaron Lanier