Issue 47 Planning Micro-events with Ever Gonzalez
Hello!
This week on the podcast, I speak with Ever Gonzalez, a self-described filthy capitalist with a hippie heart. Ever is the Founder of OutlierHQ, a media and events company. He hosts the popular Outlier On Air podcast and runs Founders Weekend and the Outlier Podcast Festival. Ever and I also co-founded FutureX.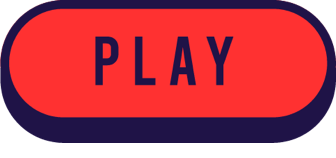 A couple of weeks ago, Ever wrote a newsletter that caught my eye. In it, he described organizing micro-events. Micro-events have been historically online, Ever wrote, like webinars, Twitter chats, and livestreams. I was interested in learning how Ever has been pivoting his events from pandemic-times online events back to in-person events.
He has a micro-event plan for you that makes that pivot easier. You'll hear what you'll get out of hosting a micro-event and also what you'll get as a guest at one. You'll get a sense of the value of small, manageable events that will get you back in front of your people as a speaker or organizer, or get you back in circulation in your community.
What's Ahead with FutureX
Next week on the podcast, you'll hear my interview with Dr. Shaun M. Anderson, professor and author of The Black Athlete Revolt: The Sport Justice Movement in the Age of BlackLivesMatter. The book examines Black athlete activism before and since the BLM movement.
Dr. Anderson and I talk about why athletes got behind the Black Lives Matter movement and how their protests changed sports history and activism. We discuss Colin Kaepernick, LeBron James, Naomi Osaka and others. Dr. Anderson tells you what's next for activist athletes who want positive social change.
We also discuss how he is building community around his book.
Your Chance to Be Famous
Go to Apple Podcasts and comment on The FutureX Podcast, and I'll read your comment on the show. Give us a couple of stars while you're at it. Your comments and reviews help the show get discovered by more people.
Where to Find the Show
Listen to The FutureX Podcast on Apple Podcasts, Spotify, Amazon Music, Transistor.fm or wherever the finest podcasts are distributed. I post a closed-captioned version of the podcast on YouTube.
(A note about video. This is an audio podcast. When I post to YouTube, I'm using a graphic for the visual. Some guests may want to appear on camera, and in that case, I'll use the video recorded during the interview session.)
Thanks for listening,
Lee